A Bar Mitzvah is a very special occasion for a child and for the family. It is a day when families, relatives, neighbors, friends and friends of your child will come together and have an amazing celebration. Many Bar Mitzvah and Bat Mitzvah celebrations are planned years in advance. Finding Bar Mitzvah Entertainment in New Jersey, though is incredibly simple.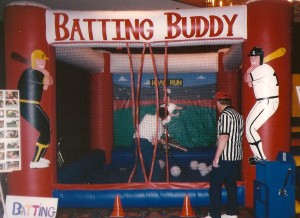 Activities you have at your home may or may not suffice for this type of event. If you have many kids running around in your backyard or plenty of adult guests then your homemade entertainment ideas may fall short of accommodating everyone. Besides, a special day calls for a special arrangement. With some well, planned Bar Mitzvah entertainment activities, the event and the fond memories of the day will remain indelibly etched in everyone's minds forever.
Once you decide to organize your entertainment ideas, the pertinent and also an important question would be – where to find the best Bar Mitzvah entertainment in New Jersey?
You would be pleased to know that there are companies, which can put together dozens of entertainment packages at any venue of your choosing. As one of the type entertainment companies in New Jersey, Circus Time Amusements is the ideal choice.
Circus Time Amusements has almost three decades of experience in organizing different types of fun and entertainment events. From large fairs and carnivals to personal events such as a Bar Mitzvah, Circus Time Amusements has dozens of unique entertainment ideas, games, rides and novelties that guarantee a good time.
The staff at Circus Time Amusements has been planning Bar Mitzvah activities for almost 30 years. Obviously, you want a company that has the experience to help you choose the best items for this very important day. Ideally, you should decide on the type of fun and entertainment you wish to put together, your budget, the ages of your guests, and, of course the expectations of the guest of honor.
From Circus Time Amusements, you can rent various types of safe entertainment and recreational equipments. They have bounces and combos, mechanical rides, obstacle courses, slides, water fun, table games and arcade games, interactive games, shows, fun foods, photo booths and art & craft games among many others. There is no dearth of options and you can be sure of getting the best Bar Mitzvah entertainment in New Jersey when you call Circus Time Amusements.
A Bar Mitzvah Celebration should be fun, not stressful, and Circus Time can take much of the stress out of this great day. Give them a call and let them help you plan a wonderful Bar Mitzvah Celebration!