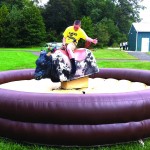 What are the best college spring fling activities? Dance, food, drinks, frolic, games and trying to hook up with someone you have a crush on are some of the traditional college spring fling activities. They are certainly necessary to make life in college what it should be but we are talking about a true spring fling.  An organized event on campus to bring students together.   The question when planning a true spring fling is;  what can you truly do to make college spring fling activities special, different and a great deal of profound fun.
The best solution is New Jersey amusement rentals. You can always plan to have some fun with your friends, by the virtue of your camaraderie or by pulling on some practical jokes on one another but New Jersey amusement rentals can put all of those aside and make way for some genuine fun for everyone.
What is it that you would want to do? Wouldn't it be great to challenge someone, you like or dislike, to an obstacle course and give it all you have to win? If obstacle courses are not for you, then how about some mechanical rides? Can you last longer on a mechanical bull ride or a mechanical shark than your best friends? You can challenge others, show who's the boss and can have some amazing fun while at it.
New Jersey amusement rentals provide you with a huge inventory of different kinds of college spring fling activities. From table and board games which can test your presence of mind and intelligent quotient to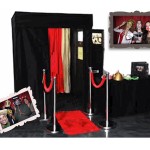 bowman games that can test your aptitude, hand eye coordination and focus, try out a game that you have already mastered or lay your hands on a shootout game that you have never tried before, either way and in any other way with New Jersey amusement rentals; you are going to experience a whole new genre of college spring fling activities.
It is always good to stick to traditions and to do what is expected at certain events. However, fun is in what you wish to have and to have some genuine merriment you have to try something new. Photo booths, slides, demolition games and several other old and new types of New Jersey amusement rentals from Circus Time Amusements can totally setup a perfect event for you and your buddies.
The best part of such college spring fling activities is that they can be accommodated in any place, at any time and without any elaborate pre setup or any specific infrastructural provision.
For the most professional service when planning your spring fling activities, you want to go to the expert.  Circus time Amusements has been handling spring fling activity rentals for over 25 years.  Check out their website:  http://circustime.net.  They will help you plan a safe, exciting spring fling that everyone will love!