Just as we were about to over-indulge in the hot hot summer, Autumn has finally arrived and believe it or not…there's no stopping the fun. This great season between Summer and Winter has so much more to offer – the cool breeze, the red-orange leaves that that provide beautiful colors, just the briskness in the air makes us want to enjoy the days and nights!
What happens when summer ends? Well, in some cases, the fun begins! NJ Amusements is non-stop in bringing to everyone all the and excitement that we deserve, not just in summer, but year round. This means twelve months of adventure, fun, camaraderie and festivities all rolled into one great time with Circus Time Amusements.
For over 25 years providing fun in the Tri-State area, Circus Time Amusements is a proud one-stop shop entertainment and amusement company with state-of-the-art amusement collections from moon bounces, slides, water fun, mechanical rides, obstacles courses, carnival games, fun foods, arcade and table games and photo fun and novelties!
Every season offers different ways to have fun…and fall is no different. Bonfires, tailgate parties, college start up events and exciting back to school parties offers excitement every where you turn With this, Circus Time helps to keep fantastic memories alive by offering Photo Fun Novelties , regardless of the season. With a wide variety of photo fun collections, NJ Amusements guarantee never-ending fun all throughout the year!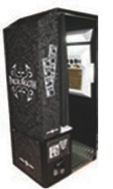 Step into Circus Time Boardwalk Photo Booth! Transform nostalgia into amazing and colorful photo strips that could document your elation with Photo Booth Rentals in NJ! Spice up the photos by deliberately adding cute background and other crazy hats or hairstyles! What about dressing up into fun, playful characters and play the Star of the movie? With Circus Time enjoyable Flip Books, you cannot ask for more – you'll have wild photos in the ultimate flip movie of all times!
There's more…. Bobble Heads make you appear cute and handy with pics of you in the face of the Bobble Head! Whether you are having a party or a simple get-together, these Bobble Heads are a sure hit!
Why wait for summer again when you can have fun-all-you want every single day of the year? With Circus Time, there is never a dull moment!
For more information on the Circus Time photo novelties, visit