Amidst the roaring popularity of amusement rentals in Pennsylvania, it would really be a disaster if your event doesn't have some exciting games to keep the guests enticed. Whether you head to a public event or a private party, you might find some exciting and unique amusements all over the place. Fun, joy and amazement are what people look for at a party or an event. The best way to prepare for such fun and frolic is to find the best amusement rentals in Pennsylvania.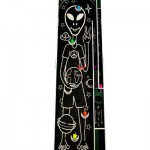 There are quite a few Pennsylvania party rentals companies that offer inflatable games and similar amenities but you ought to choose one that stands out from the rest. Circus Time Amusements is one of those very few PA amusement companies that actually have their own inventory so they control every aspect of your experience.   Circus Time Amusements is a company that chooses their own games and has had a track record of coming up with some of the most fascinating amusement rentals in Pennsylvania in the past.
The company has a huge inventory filled with bounces and combos, interactive fun games, mechanical rides, obstacle courses, sports, slides, water activities, carnival games, novelties, arts and crafts as well as arcade and table games. The New Games for 2014 page from Circus Time Amusements is also a step forwards from what PA party rentals companies have been offering till now.
The new collection of amusements rentals for Pennsylvanians from the company include Alien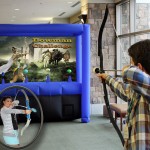 Pinball, Amazon Twist Water Slide, Bowman Challenge, Chill Out Mist Tent, Deluxe Photobooth, Demolition Zone, Extreme Board Combo, Cruis'n World Driving Simulator, Giant Checkers, Giant Connect 4, Giant Jenga, Giant Pickup Sticks, Mechanical Shark, Mineshaft Madness, Monster Blast, Pirate Bounce, Sucker Punch, Tiki Breeze Frozen Drinks, Treasure Quest and Western Shootout.
Some of these games are absolutely new, both in concepts and execution. Some of the games are modified versions of existing concepts while some are upgraded games of existing versions including some substantial changes in the concept and the playing rules. The plethora of new PA party rentals offered by Circus Time Amusements ensures that there are more than enough choices for event organizers and planners, hosts as well as guests. Besides the dozens of games that were already there, the new amusements rentals for Pennsylvania  events can add the much needed excitement and engagement in any event, party, fair or carnival.
For more information on Circus Time Amusements visit http://circustime.net