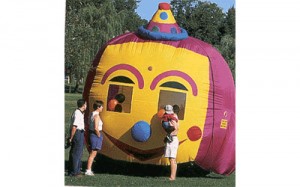 Description:
Five to six children step inside a whirlwind of flying balloons and enjoy the elements of color, motion, touch and coordination.
*Not available for NJ Rental
Call 800-923-4386 or Email for a quote.
Dimensions: 15'L X 15'W X 14'H
Height Req.: 60″ tall & under (best for children 8 and under)
Electrical Req.: (1) 110v line w/in 100ft.