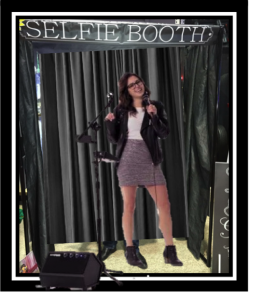 Description:
Sing like you never sang before with Singtrix Karaoke system. It auto-tunes your voice!
Now you can sing regardless of natural ability – professional live vocal effects never before available to consumers

Natural Pitch-Correction and Hard Tune – 3 levels of enhancement from beginner to pro

Instant Back-Up singers with the press of a button – create live 5-part harmonies with just your voice

Hi-Fidelity 2.1 Home Theater System – powerful 40 watts, ultra-compact, portable stereo & sub-woofer system

Custom Pro Quality Microphone with Built-In "HIT" Control – make a chorus or bridge sound "larger-than-life", like having your own back-up singers at the touch of a button

Lyrics and music not included
Call 800-923-4386 or Email for a quote.