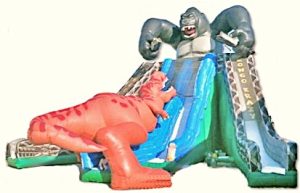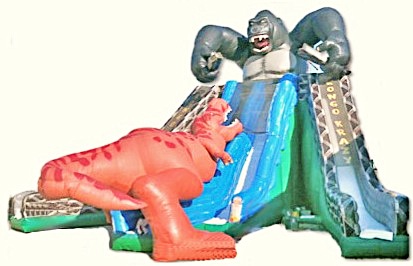 Asking Price: $5,000
Call 800-923-4386 or email fun@circustime.net to inquire.
Description:
From the depths of the most secluded jungle of the world comes the most powerful force that man nor beast has ever seen. This monkey has gone CRAZY! Challenge yourself to climb the waterfall and deal face to face with this giant creature. Watch out on your way down that the hungry T-Rex isn't waiting for you!
Equipped with brand new slide covers.
Fans not included.
Dimensions: 46′L x 27′W x 28′H
Height Req.: Min. of 36″ tall-Max. of 76″ tall
Electrical Req.: (3) 110v line w/in 100ft.