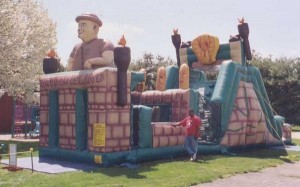 Description:
Outlast your opponent on this ultimate challenge. Squeeze through, crawl under and weave around the obstacles before climbing a 13 foot high rock wall and sliding to victory.
Dimensions: 45'L x 12'W x 18'H
Height Req.: Min. of 36″ tall (approx. 3 years old)
Electrical Req.: (1) 110v lines w/in 100ft.