Spring is the time for fun.  And at almost every college in the country, the                                      College Campus Activities – Spring Fling Entertainment committees are searching for ideas that will totally out do any Spring Fling in the past.
Too many colleges follow the same path as the previous years.  Of course, newer students always enjoy the events, as do the older ones.  But it's nice, especially for someone who's been around the college for awhile to have a chance to do and try new things each spring.
Since so many groups use the College Spring Fling for fundraising, then it's extremely important to have an event that EVERYONE wants to attend.
Circus Time Amusements specializes in College Spring Fling Entertainment.  Each year Circus Time searches for the newest and most exciting interactive entertainment items to bring to the colleges.
Here are just a few suggestions for College Campus Activities – Spring Fling Entertainment :
Foam Dance Party – Ok, the foam dance party isn't the newest entertainment idea, but it's a HUGE hit wherever it goes.  There is absolutely no end to the fun.  Check out the video below…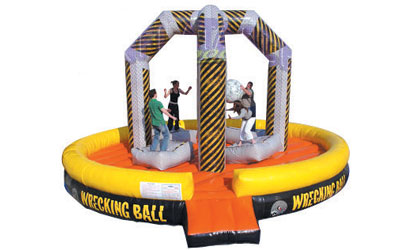 Wrecking Ball – Balancing atop their inflated pads up to four players attempt to grab and push the swinging "Wrecking Ball" into their opponents, trying to knock them off their pads. The last player standing is the champion.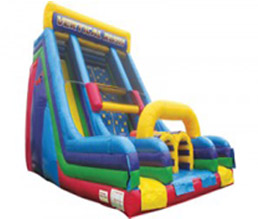 If you want to offer some real excitement…try the  Vertical Rush! Are you ready to experience the ultimate rush? It's a Rock Wall! It's a Slide! It's an Obstacle Course! Race your opponent through the obstacles, climb up the rock wall and slip down the slide as fast as you can and and feel what is known as the "Vertical Rush".  Circus Time has one of the very few Vertical Rush Games available in the Tri-State Area so call quickly to guarantee you get it in time for your event.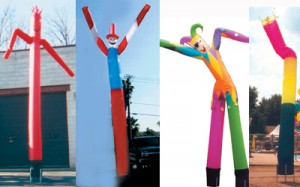 Attention Getters anyone?  Sometimes it's not all about the entertainment.  It's about getting people to your booth or space.  And to do that, you need to attract attention.  Fly Guys are a GREAT way to attract attention.  This attraction will entertain, advertise or just "WOW" your audience. These giant inflatable tubes or figures twist and wiggle in the air like a dancing fool.
Of course, these are just a few suggestions.  Other items like the giant slide, mechanical bull, rock climb wall and the boot camp obstacle course are all huge hits too.  Check out the video below of the boot camp obstacle course.
Circus time is dedicated to service, providing quality amusements and entertainment, making the clients the most important priority. Circus Time's professional services include delivering, setting up and coordinating the fun. Circus Time isn't  limited by mileage, traveling any distance to bring you  fun.We do not subcontract! Circus Time owns all of its own equipment and  are experts in bringing smiles and laughter to both children and adults.  Our safety experts will accompany the equipment to ensure everyone's safety at all times.
Safety is our top priority! Our in house staff is consistently being trained in accordance to industry standards. Circus Time currently has staff that are licensed RCMT's (Recognized Certified Maintenance Technician) issued by the State of New Jersey as well as a handful of Licensed PA Inspectors. Every new hire brought on is trained by these certified in-house staff.
For more College Campus Activities – Spring Fling Entertainment ideas visit the Circustime.net site.  Or you can see loads of games in action at our Circus Time You Tube Video page.
Visit our FaceBook page for more great entertainment ideas.