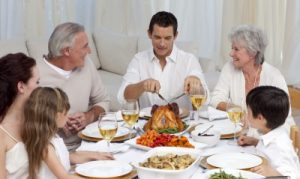 Some people think you should celebrate Christmas and Hanukkah all year round. And although it would be nice if the sentiment were around all year, parents would probably be just too worn out to handle it. However, everyone seems to agree that the time spent celebrating your family and your faith is worth every extra effort spent.
Although gifts are important, that feelings generated by the presence of family and friends is something remembered forever. We all know that building memories is important at any age. Fun times can come in many forms, but a focus on the fun (not just the gifts) should be a big part of Holiday entertaining. Holiday Entertainment Ideas may vary depending on the kind of event, whether a company party, a family get-together or simply a winter school affair.
It is still not too late to plan the most memorable event of the year. Just a few days of preparation can be enough to party all the way through the holiday! Shopping can be important, but the most important part of the holiday should be the glorious time spent with loved ones and friends. So, why not plan something spectacular this year?
Playing games during holiday get-togethers breaks the monotony and brings most families together in a much better way than just sitting down, watching tv, eating and waiting for the clock to strike 12. The best holiday entertainment is when kids and adults play together breaking down walls and bridging the generation gap. It can be the simplest of games…(like a family game of Twister) that can build bonding that lasts forever.
Games can vary from holiday trivia, singing Christmas carols, having gift-wrapping contest and playing holiday charades. These can be held indoors or outdoors depending on the mood as well as the need of the game.  With these simple yet fun games, holidays will be a blast! Make the opportunity of truly making the holidays a great time to build memories!
Of course, if you need something extraordinary, Circus Time is at your beck and call. We have arcade games for young and old like, fun foods and a lot of other items that are great for family celebrations. Bounce houses, inflatables and sports games can provide the kiddos an exciting time to bounce and pounce! Of course, Circus Time also has interactive games and mechanical rides like the classic Mechanical Bull.  You can keep memories fresh this holiday season with Circus Time's photo fun ranging from flip books, the bobble heads, the green screen and the Boardwalk Photo booth that combines nostalgia with today's digital technology. It's never too late to put all these holiday entertainment ideas together for everyone to have a blast!