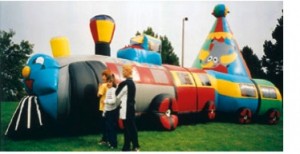 The hot days of summer are definitely hovering over us and just the thought of planning a company picnic in New Jersey can make the day feel lighter. What better way to make the most of summer by getting your employees out of the office with a day of fresh air and outdoor fun? Company picnics and outings are a great way to keep employees rejuvenated from months of work and stress. Not only will the picnic revitalize and relax, but it will also harness team spirit, trust and camaraderie among employees and their families.
A brief yet informative article from Ezine shares some ideas in planning the best company picnic in New Jersey that might apply to your needs and requirements.
General Considerations for Company Picnics

Like any other type of event, you need to decide what you want your picnic to be like and how much you want to spend.

As with any event, it is important to keep the needs and tastes of your attendees paramount.

Allow yourself sufficient time to book your venue if the picnic is offsite. Demand for some venues is at a premium during peak periods. It is not uncommon to make reservations several months or more in advance of a given date.

You'll need to plan food and beverages, and activities and entertainment and, in some cases, transportation to the picnic site.

Allow enough time so you can give your employees sufficient advance notice to include the picnic into their plans. This is especially important if you'll be inviting family members or if it is held on a weekend.

Company picnics and company picnic ideas can range from the very simple to a pull-out-all-stops extravaganza. My observation is that people have a good time at both.

Do you want to have a theme? A theme is fun! Plus it makes it easier to organize food and activities.
It is best to pick your event date earlier in order to leave room for adjustments and for all employees to be able to plan ahead for the event. Many larger companies hold their picnics over 2 shifts so that everyone gets a chance to enjoy the fun. The same article from Ezine asks this question, "When do you want to hold your company's picnic?"
WHEN do you want to hold you company's picnic?

Here, companies hold their picnics beginning in June through early October.

Considerations such as your company's workflow, availability of a desired venue, etc., will help you determine the date. Employees are less apt to be away on vacation in June or September, but they will really enjoy the chance to kick back in July or August.

There are pros and cons to weekday picnics versus weekend picnics.

Company picnics held during a workday will ensure a greater attendance for employees when they would normally be in the office. And, they don't cut into precious personal time.

But spouses and children are generally more available for a weekend date.
Who do you want to invite? Is it the whole organization or is it by department only? Is it for managers only? Perhaps for staff and their families alone? Decide which one so you will be able to proceed with other equally important tips in planning the best company picnic.
The date, venue, budget, number of participants, vendors as well as the selection of a working committee are just part and parcel of considerations in planning a company picnic. There are still other considerable tips that would arise depending on what you think would be best for your company and its employees.
If you want a spectacular company picnic this summer, Circus Time Amusementss is the place to go. Check out just a few of their offerings: the mechanical bull, interactive games, mechanical rides…and that's just a start! With over 25 years of experience in the industry, it is also the leading and largest full service amusement rental company in the Tri-State area. In choosing Circus Time for your summer outing or company picnic in New Jersey, you can guarantee, "A Fun Experience in a Safe Environment".