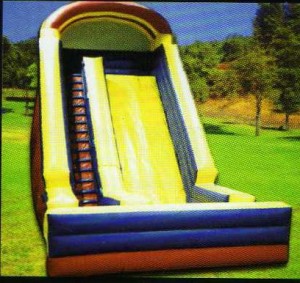 Asking Price: $2000.00 or best offer
call 800-923-4386 or email fun@circustime.net to inquire
Description:
One person at a time climbs up the slide with the sliding mat. Attendant at top will help children get into mat. The location of the unit must be a relatively flat and on grass. Averages 200 people/hour.
Dimensions: 40'L X 20'W X 25'H
Height Req.: Min. of 36″ tall (approx. 3  years old)
Electrical Req.: (1) 110v line w/in 100ft.