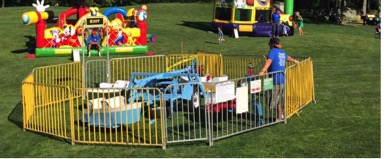 Description:
Put on your life vest and jump on board. Go around and around on one of the four boats on this eight child kiddie ride.
Call 800-923-4386 or Email for a quote.
Dimensions: 25′ Diameter X 5′ H (area needed)
Height Req.: Min. of 32″ tall (approx. 2 years old)
Electrical Req.: (1) 110v lines w/in 100ft.