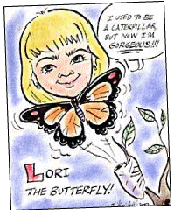 Each drawing is a one-of-a-kind souvenir. A sure way to make your next event truly memorable. It's unique, entertaining and fun for people of all ages… even if they only want to watch!
Black & White > 3-5 minutes each
Color > 6 – 10 minutes each
Your guests will have the option of being sketched by themselves in whatever situation (i.e. sport, hobby, occupation) they desire or as part of a 2-person picture (great for couples!). We can customize our paper with a special message or image and work on colored paper for children's parties.
Please note: The drawing time is approximate and depends on the complexity of the theme being illustrated and the cooperation of the subject. Materials, art style and drawing speed varies from artist to artist.