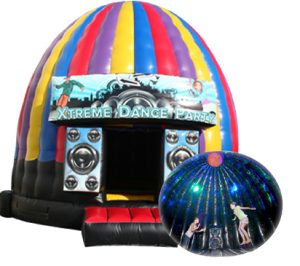 Description: 
Jump and dance under the disco lights while the music pumps into our new inflatable bounce.
Call 800-923-4386 or Email for a quote.
Dimensions: 20'L x 24'W x 18'H
Height Req.: Min 42″-Max 72″, 175lbs max weight per patron.
Electrical Req.: 1 x 20amp line of 110volts of electricity within 100ft.
No. of Operators Req.: 1