Description:
Enter into this beautiful bounce to begin your journey of bouncing and playing around the inflatable inner mechanics of a ferris wheel.
Call 800-923-4386 or Email for a quote.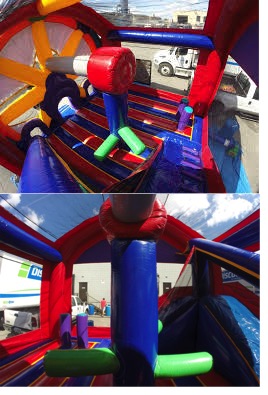 Dimensions: 18'L x 19'W x 17'6″H
Height Req.: min 40″- max 72″
Electrical Req.: 2 x 20amp lines of  110volts of electricity w/in 100ft of setup area.
No. of Operators Req.: 1