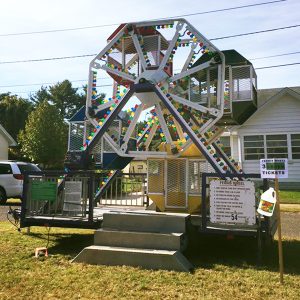 Description:
The kiddies will love to take a ride on our attractive classic Ferris wheel. There are four safe cages that can fit up to 16 children at a time.
Call 800-923-4386 or Email for a quote.
Height Req.: Max 54″
Dimensions: 10'W x 20'L x 13'H
Electrical Req.: (1) 20amp line of 110v w/in 100ft.