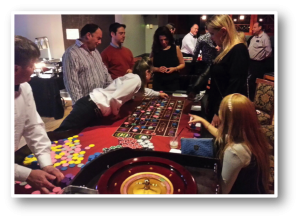 Description:
Place your bet and let the wheel do the work. Once your bet is placed, you can continue adding chips to your bet until the ball slows down and the dealer stops all bets.
Stand up or Sit down available (chairs available for an additional rental charge).
Funny Money available for an additional charge.
*For Entertainment Purposes Only*
Call 800-923-4386 or Email for a quote.
Dimensions: 8'L x 36″H
Player Capacity: 8 players