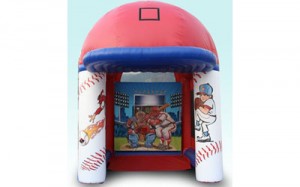 Description
Wind up and let it rip. Take aim at the catcher's mitt and throw the ball as fast as you can. Our radar will clock the throw in MPH and display it on an LED Display.
Call 800-923-4386 or Email for a quote.
Dimensions: 12'L x 11'W x 14'H
Electrical Req.: (1) 110v line w/in 100ft.