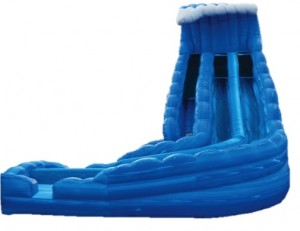 Description:
Experience a water slide like you have never experienced before! This double lane curved slide is packed with excitement as you ride down one of the lanes.
Dimensions: 25'L x 16'W x 18'H
Height Req.: 42″min, 70″ max
Electrical Req.: 1 x 20amp line of 110volts of electricity within 100ft.