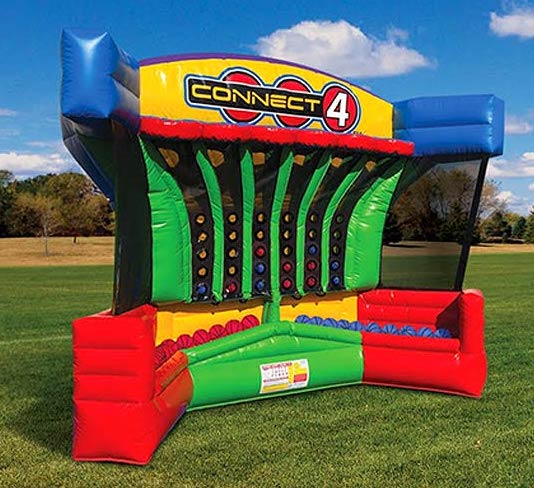 This game combines skill and competitiveness. Players compete to get 4 balls in a row (horizontal, vertical or diagonal) but this isn't easy because you need to shoot your ball and get into the basket you are aiming for. Game can be played by 2-4 players. Equipped with 12 red balls and 12 blue balls.
Dimensions: 16'W x 6'L x 11'6″H
Electrical Req.: 1 x 20amp line of 110volts within 50ft.