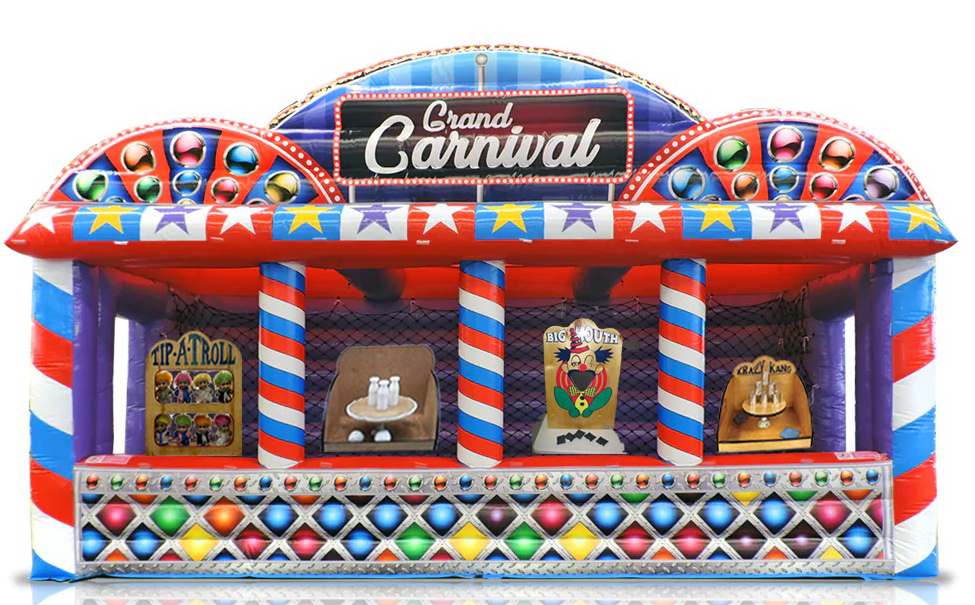 This beautiful tent will make a colorful statement at your next event. It is Multifunctional! Can be used as a Game Booth with 4 carnival games; or, as a Concession Stand; or, as a Ticket Booth.
Dimensions: 20'W x 8'L x 12'H
Inside the tent Dimensions: 18'W x 6'L x 7'H
Electrical Req.: 2 x 20amp outlets of 110volts with in 50ft of setup location.