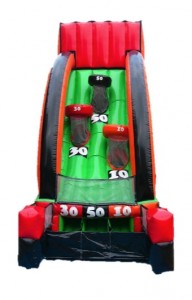 Description:
Who will score the most points? Shoot the basketballs in one of three baskets. The higher the basket the greater the points. Add up your points to get your final score.
Call 800-923-4386 or Email for a quote.
Dimensions: 13′L x 8′W x 15′H
Electrical Req.: (1) 110v line w/in 100ft.