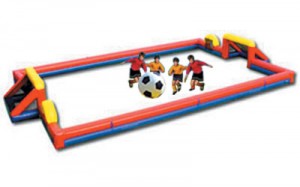 Description:
Take this popular international game and super-size it! All ages will have a blast playing the game of soccer with our over-sized soccer balls in this huge inflated portable arena.
Call 800-923-4386 or Email for a quote.

Dimensions: 75'L x 44'W x 8'3″H
Electrical Req.: (2) 110v lines w/in 100ft.