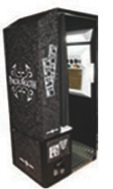 There are many different ways for party planners to add excitement to their parties or formal events.  The trick to any good party is to add unique entertainment without choosing entertainment that is too "far out" or hard to manage.   But sometimes, the best kind of entertainment is something that takes you back…into the past.   Think ….photo booths and strip photo pictures.  Although the more than 300 games Circus Time offers are all fun…the photo booth is hugely popular wherever it goes.  Why is this?  Because they are simple and fun and most importantly, are ways that we can capture that moment in time with pictures we will have forever.  They also have practical advantages for more entertainment venues.    Photo booths take up a relative small amount of room, but they pack a high amount of entertainment into that very small space. Most photo booth rentals will take place in a small corner of an event site and to be honest they usually fit in rather seamlessly.
Budget is always an issue when planning an event and almost every one wants to get the best value for their $$.  Photo booth rentals happily are easy on the budget.   And even if they weren't, they offer an enormous value.  Not only does the guest get a strip photo to take home, the other strip photo can be left in a scrapbook for the party owner.  It's like having a photographer taking individual guest pictures…without paying for the photographer.
What kind of event are you planning?  Photo booth rentals are now becoming mainstays at a lot of different events and are almost at the point where they are becoming a "must have" for most big parties. So what types of parties feature photo booths?  They're popular for Bar Mitzvahs, Weddings, Birthday's, Company Picnics, Holiday Events, Project Graduations; actually photo booths are being used at every type of party you can image.
So where can you find photo booth rentals in New York, New Jersey or the surrounding states?  If you're hosting a party in NJ, PA, NY, MD, or DE, you will definitely want to consider photo booth rentals from Circus Time Amusements.  Circus Time has been all types of party equipment rentals for over25 years.  Our Photo Booth Rentals in New Jersey and surrounding states have become very popular in the past couple of years.
If you want the top entertainment for your event, consider a Photo Booth Rental from Circus Time.  Give us a call and our experts will help you choose exactly what you need for a fantastic party!