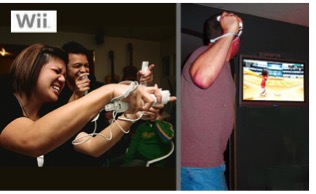 Description
Woww…Wiiii…. is this fun! Have fun playing with this exciting new technology. Play baseball, tennis, bowling, boxing, golf, car racing, target shooting and many more games on this true interactive video game.
Call 800-923-4386 or Email for a quote.

Dimensions: 10'L x 10'W (area needed)
Electrical Req.: (1) 110v line w/in 100ft.