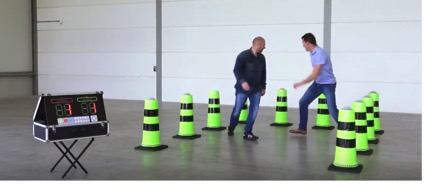 Description:
Whack-a-mole with a twist! In this race against time, be the player to hit the most lights as they illuminate before time runs out. The highest score wins!
*If you want to experience a world of illumination, see our upgraded version, "Cosmic Clash".
Call 800-923-4386 or Email for a quote.
Dimensions:20'L x 15'W area needed
Electrical Req.: 1 x 20amp outlet of 110volts with in a 100ft of setup location
Age Req.: All Ages
# of Players: 2
# of Operators: 1 Required